Nerds Without Pants Episode 223: The Champ is Here!
We'll never top this!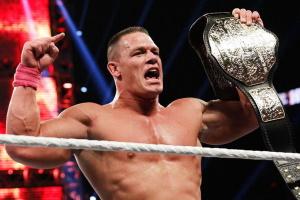 THE TIME HAS COME AT LAST! Chex Quest. Chrono Cross. A 16-foot-tall steel cage. Who will emerge as the first ever Nerds Without Pants Video Game Cage Match champion? The listeners decided. Now you need to listen to find out. We're joined by Mike Fallek and John Gholson in their first ever meeting on NWP to help with the proceedings!
00:00 – 4:16:12 Intro: Are you the cops? CONSUMPTION JUNCTION: Chinatown Detective Agency, The Batman, Cyberpunk 2077, Judgment, Mass Effect 2, problems with Gamepass, and much, much more!
4:16:48 – 5:03:45 VIDEO GAME CAGE MATCH TITLE BOUT: Chex Quest vs Chrono Cross
5:03:53 – 5:17:22 Outro
NEXT EPISODE:
STAGE SELECT RETURNS WITH A LISTENER AMA! Please answer the following questions:
How are you doing?
What are some YouTube recommendations?
In a fight to the death with someone your size and build you have the choice of a 6 inch knife or an aluminum bat. Which weapon do you choose, knowing that the one you don't pick goes to your opponent?
What do you smell like (or think you smell like)?
We're going to McDonald's; what do ya want?
What's YOUR idea for a Stage Select?
What video game fan fiction would you write (if you did)?
VIDEO GAME CAGE MATCH TITLE BOUT: Quest 64 vs (REDACTED)
SUBMIT YOUR COMMENTS BY 8:30 CENTRAL ON 5/20!
Twitter: @NWPcast
Email: NWPcast@gmail.com
Our theme song "Relax" and interstitial tracks "To the Maxx" and "Moody Grooves" are written and performed by Megan McDuffee.