Nerds Without Pants Episode 237: Hot Reccs!
Rest in peace, Dark Knight.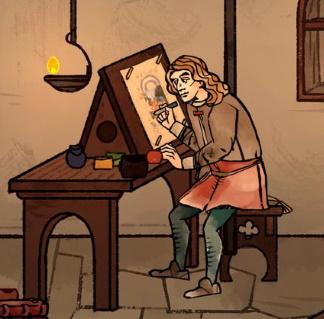 We're rapidly running out of stock of Nerds Without Pants, so get yours now! This episode has our lovely listeners turning the tables on us and doing the game recommendations for once! Then we talk a few games, and even some comic books!
00:00 – 08:21 Words and Batman
08:31 – 1:11:57 STAGE SELECT: Listeners give their game recommendations
1:12:40 – 2:25:09 CONSUMPTION JUNCTION: Vampire Survivors, Pentiment, God of War Ragnarok, Julian can't stop reading Uncanny X-Men
2:25:46 – 2:35:49 VIDEO GAME CAGE MATCH: Superman 64 vs Cyberpunk 2077
2:35:58 – 2:43:52 Outro and outtakes
NEXT EPISODE:
LAST STAGE SELECT OF 2022! Pitch us your most awesome superhero video game idea. You only get one, so make it special and cool!
VIDEO GAME CAGE MATCH: Spider-Man 2 (2004) vs Spider-Man (2018)
SUBMIT YOUR COMMENTS BY 7:30 CENTRAL ON 12/2 TO BE ON THE SHOW!
Twitter: @NWPcast
Email: NWPcast@gmail.com
Our theme song "Relax" and interstitial tracks "To the Maxx" and "Moody Grooves" are written and performed by Megan McDuffee.