Nerds Without Pants Episode 240: 2020: Tokyo Drift
Okay, that's the last 2020 joke. Probably.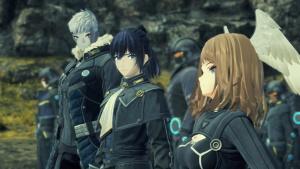 NERDS WIITHOUT PANTS IS BACK! Technical issues kept us away for an extra week, but we're joined once again by Xavier Krieger to talk about our favorite games that we played in 2022. It's a really fun discussion, and unlike nearly every GotY podcast you've heard for the year. Also, Elden Ring challenges Chrono Cross for the NWPWF Heavyweight Championship in a steel cage match. Please enjoy!
Twitter: @NWPcast
Email: NWPcast@gmail.com
Our theme song "Relax" and interstitial tracks "To the Maxx" and "Moody Grooves" are written and performed by Megan McDuffee.