Nerds Without Pants Episode 266: Skin is Just Clothes For Robots
So much news!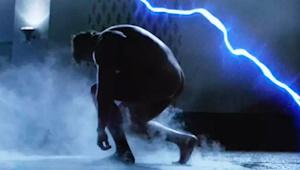 Welcome to Nerds Without Pants! No time for a lengthy intro, because Julian got carried away playing games on the holiday weekend. Enjoy some really fantastic discussions around the news!
00:00 – 11:54 Guys. Not Five Guys, Just Guys.
12:27 – 1:34:03 CONSUMPTION JUNCTION: Julian does not recommend Analogue as a company, a little more about Baldur's Gate 3 and Elden Ring, Starfield
1:34:19 – 3:38:49 HEADLINES!
Square Enix says that Final Fantasy XVI hit the lower end of expectations:
https://www.pushsquare.com/news/2023/08/square-enix-bafflingly-backtracks-on-final-fantasy-16-sales-blames-slow-ps5-adoption
Square Enix focusing on AAA game development:
https://tech4gamers.com/square-enix-more-focus-on-aaa-titles/
Rumor: Baldur's Gate 3 may have sold over 5 million copies already:
https://gameworldobserver.com/2023/08/18/baldurs-gate-3-sales-5-million-copies-rumor-belgian-embassy
Larian makes a deal with Xbox to release Baldur's Gate 3 on the Series consoles:
https://kotaku.com/baldurs-gate-3-xbox-series-x-s-split-screen-co-op-rpg-1850770513
BioWare lays off staff to be a "more agile studio":
https://www.theverge.com/2023/8/23/23843096/bioware-layoffs-dragon-age-dreadwolf-mass-effect
Charles Martinet retires as Mario:
https://www.hollywoodreporter.com/news/general-news/voice-of-mario-charles-martinet-retires-1235571415/
Suikoden I&II HD remaster delayed to 2024:
https://www.ign.com/articles/suikoden-i-ii-hd-remaster-gate-rune-and-dunan-unification-wars-delayed
Volition shut down by the Embracer Group:
https://www.polygon.com/23853963/saints-row-volition-closure-layoffs
SAG-AFTRA calls for a strike against video game companies:
https://variety.com/2023/biz/news/sag-aftra-seeks-video-game-strike-approval-1235711251/
3:38 – 4:11:05 EMAIL BANANA BOAT and outro
NEXT WEEK:
STAGE SELECT: What are some video game characters you love to hate?
VIDEO GAME CAGE MATCH: James Pond 3: Operation Starfish vs Jerry Rice and Nitus' Dog Football
SUBMIT YOUR COMMENTS BY 7:30 CENTRAL ON 9/8!
Twitter: @NWPcast
Email: NWPcast@gmail.com
Our theme song "Relax" and interstitial tracks "To the Maxx" and "Moody Grooves" are written and performed by Megan McDuffee.