Nerds Without Pants Episode 268: Nobody Thinks About Damocles
UNITYYYY!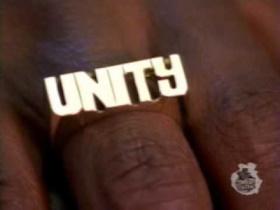 Julian's exhausted, so there's not a lot of time to welcome you to this episode of Nerds Without Pants. We talk some more Starfield and a ton of news, plus your emails. It's fun!
00:00 – 14:33 Asking the important questions about Damocles
15:09 – 1:02:31 CONSUMPTION JUNCTION: Starfield. Just Starfield.
1:02:48 – 3:03:14 HEADLINES:
Unity done effed up!
https://www.theverge.com/2023/9/12/23870547/unit-price-change-game-development
Square Enix loses 2 billion in market value:
Going over the Nintendo Direct and Sony State of Play:
https://www.youtube.com/watch?v=rfYfuAOKTxA
https://www.youtube.com/watch?v=zmY1bJQy9sY
Starfield gives Xbox sales a huge boost in the UK:
https://gamerant.com/starfield-xbox-series-xs-sales-boost/
Ubisoft Montreal forces employees back into the office:
https://www.ign.com/articles/ubisoft-montreal-in-turmoil-amid-what-developers-are-calling-broken-promises
3:03:40 – 3:23:05 EMAIL BANANA BOAT AND OUTRO
NEXT EPISODE:
STAGE SELECT: What are some of your video game compulsions, AKA "mind goblins"?
VIDEO GAME CAGE MATCH: Neverwinter Nights vs Beatdown: Fists of Vengeance
SUBMIT YOUR COMMENTS BY 7:30 CENTRAL ON 7/22!
Twitter: @NWPcast
Email: NWPcast@gmail.com
Our theme song "Relax" and interstitial tracks "To the Maxx" and "Moody Grooves" are written and performed by Megan McDuffee.