Nerds Without Pants Episode 270: Hideki Kamiya is the CM Punk of Video Games.
I....don't remember what we talked about here.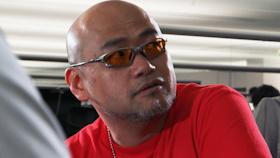 It's another newsie edition of Nerds Without Pants! You know the drill by now.
00:00 -10:17 The Roman Empire
10:52 – 1:14:02 CONSUMPTION JUNCTION: Closing thoughts on Starfield, Cyberpunk 2077
1:14:21 – 2:59:59 HEADLINES!
Hideki Kamiya leaves Platinum Games:
https://www.polygon.com/23888882/hideki-kamiya-bayonetta-leaves-platinum
Epic lays off 16% of staff:
https://www.bloomberg.com/news/articles/2023-09-28/epic-games-is-cutting-about-900-jobs-or-16-of-staff
Epic raises the price of V Bucks in Fortnite:
https://www.forbes.com/sites/paultassi/2023/10/01/heres-how-much-fortnite-v-bucks-prices-will-increase-in-october/?sh=7da80bd86e5d
Jim Ryan leaves Sony:
https://www.businessinsider.com/playstation-ceo-jim-ryan-resigns-says-travelling-for-work-tiring-2023-9
FTC error leads to a massive Xbox strategy leak:
https://www.engadget.com/everything-we-learned-from-the-biggest-leak-in-xbox-history-161027198.html
NEXT EPISODE:
STAGE SELECT: What are some of your LEAST favorite activities or quests in video games?
VIDEO GAME CAGE MATCH CHAMPIONSHIP BOUT! Sonic and the Rings vs Elden Ring
SUBMIT YOUR COMMENTS BY 7:30 CENTRAL ON 10/6!
Twitter: @NWPcast
Email: NWPcast@gmail.com
Our theme song "Relax" and interstitial tracks "To the Maxx" and "Moody Grooves" are written and performed by Megan McDuffee.