Nerds Without Pants Episode 272: Taco Truck Business
I don't know a single person who plays Candy Crush, but they clearly exist.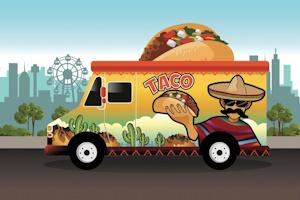 Nerds Without Pants is back a wee bit late with some of the biggest news of the year. What a whopper! Can you tell I don't remember what we talked about? Shh! It's a secret to everybody.
00:00 - 13:18 Food trucks
13:51 – 1:41:31 CONSUMPTION JUNCTION: Forza Motorsport 5, Cyberpunk 2077, Mass Effect, Eternights
1:41:38 – 3:23:10 HEADLINES!
3:23:35 – 3:30:55 EMAIL BANANA BOAT and outro
NEXT WEEK: HALLOWEEN HAVOC!
Twitter: @NWPcast
Email: NWPcast@gmail.com
Our theme song "Relax" and interstitial tracks "To the Maxx" and "Moody Grooves" are written and performed by Megan McDuffee.