Nerds Without Pants Episode 273: Halloween Havoc: Deadly Alliance
But really, how did it happen?!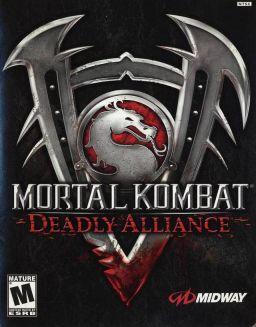 And lo, a Deadly Alliance formed in the background of Nerds Without Pants. Could Julian withstand a dual assault from Rob Ottone and Mike Fallek? Tune in to find out! It's not quite a Halloween Havoc, but it's certainly scary!
We recorded this at an odd time, so Justin couldn't make it, and the discussion is shorter than usual, but it's still pretty fun, probably. Julian has one burning question: how did Rob and Mike end up getting together? Does he get that answer? You decide! We talk a little about Rob's writing, Poultrygeist, and…an oddly large amount of time spent on the work of Hideo Kojima.
I dunno…it's an episode.
NEXT WEEK: HEADLINES!
IN TWO WEEKS:
STAGE SELECT: What are some settings (areas, locations, time periods, etc) you would like to see more in video games?
VIDEO GAME CAGE MATCH: Heretic vs Blasphemous
SUBMIT YOUR COMMENTS BY 7:30 CENTRAL ON 11/3 TO BE ON THE SHOW!
Twitter: @NWPcast
Email: NWPcast@gmail.com
Our theme song "Relax" and interstitial tracks "To the Maxx" and "Moody Grooves" are written and performed by Megan McDuffee.