Nerds Without Pants Episode 276:Kiryu Would Never Hit It
Ohio is less bad than we thought!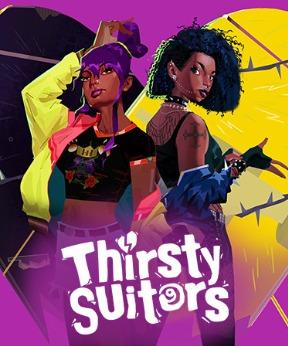 Welcome back to a games-packed edition of Nerds Without Pants! We have most of the big recent releases to talk about, some smaller ones that may or may not be up your alley, and even a little movie talk. Plus, headlines and your emails! Well, email, singular. Should the Banana Boat be drydocked?
00:00 – 11:45 Transhumanism
12:20 – 2:02:18 CONSUMPTION JUNCTION: Slay the Princess, Thirsty Suitors, Like a Dragon Gaiden: The Man Who Erased His Name, Final Fantasy Distant Worlds, Spider-Man 2, Alan Wake II, The Marvels
2:02:38 – 3:13:00 HEADLINES!
BlizzCon 2023 announcements, and the future of Blizzard
PlayStation loses Twitter functionality
N7 Day 2023 and the "reveal" of the next Mass Effect
Steam Deck OLED announced
WB doubles down on service games
3:13:26 – 3:19:37 EMAIL BANANA BOAT and outro
NEXT EPISODE:
STAGE SELECT: Tell us some of your best video game "finds" (bargain bins, used game stores, rare arcade experiences, merch, etc.)
VIDEO GAME CAGE MATCH: Super Meat Boy vs I Am Bread
SUBMIT YOUR COMMENTS BY 7:30 CENTRAL ON 11/17!
Twitter: @NWPcast
Email: NWPcast@gmail.com
YouTube Archive: https://www.youtube.com/@NWPcast
Our theme song "Relax" and interstitial tracks "To the Maxx" and "Moody Grooves" are written and performed by Megan McDuffee.